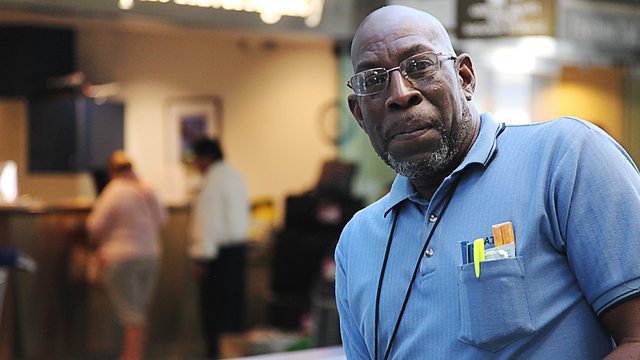 Airport Travel Agency has been in business at San Francisco International Airport since 1987. We are a full-service travel agency and provide business-center type services such as notary, faxing, photocopying and passport photos. Our shipping services help travelers get oversize bags and restricted items to their next destination. We have offered baggage wrapping since 1996 and recently expanded this service under our affiliated company, LMD Wrapping, with a mobile wrapping unit in the Airport's International Terminal. In 2008 we opened Freshen Up, a public shower facility next door to Airport Travel Agency. In addition to sparkling clean showers, Freshen Up sells travel-size bath and toiletry items, undergarments, and disposable diapers.
The main component of our business, however, is our baggage storage service, which allows travelers to securely store items for any length of time. We store objects large and small, from a set of keys to a bass violin, kayak, or extra-large dog kennel (without the dog). We have seen everything: clown shoes, gigantic truck tires, an automobile bench seat, 10-foot tall carved wooden doors from Bali, and a set of fresh moose antlers, to name just a few. We are open every day from 7:00AM to 11:00PM, and when the office is closed the premises are monitored by an external security company. In addition the entire office is kept under observation by closed-circuit cameras 24 hours per day.
Since its inception Airport Travel Agency has been a minority and woman owned and operated business. In 2004 Linard Davis acquired 51% of the company and serves as President and CEO. He has been with Airport Travel since 1991. Carol Feiner started with the company in 1987 and is the travel agent and office manager. Wesley Hubbard is the operations manager, and his wife, Kim Hubbard, manages Freshen Up.
Mr. Davis is unwavering in his commitment to customer service, and has made the company's motto "Find a way to say yes!" We try to find a solution for every customer that comes in our door, and if the problem turns out to be beyond our reach we do our best to direct the customer to the right spot, whether it's in the Airport or somewhere in the Bay Area.
Airport Travel Agency Featured on the BBC
BBC Radio featured Airport Travel Agency in a recent broadcast
Located in the SFO International Terminal

(Departure level near the entrance to Concourse G)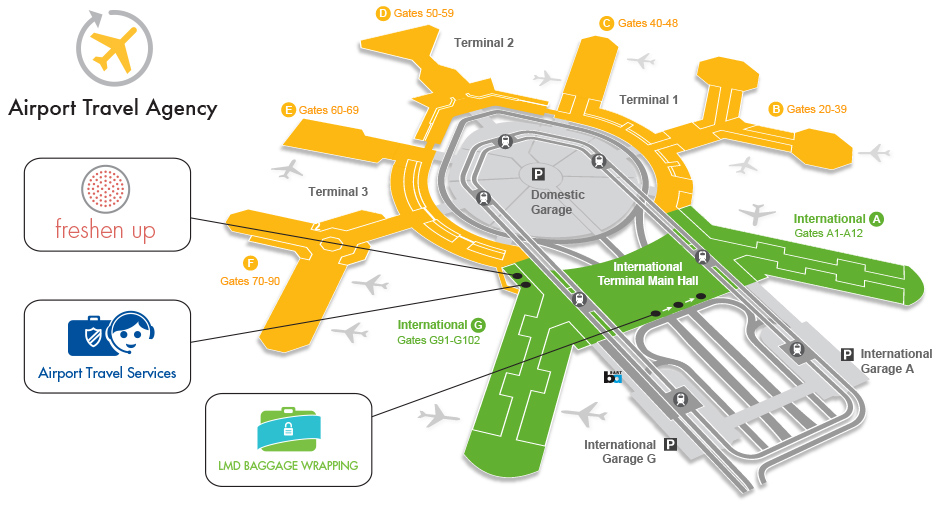 Phone: (650) 877-0422
Phone: *1112 from airport courtesy phone
Fax: (650) 877-0714
email: cf.airport@airporttravelagency.org
Freshen Up: (650) 877-0798
Open Everyday!
Airport Travel Agency:
Everyday, 6 am – 11 pm
Freshen Up:
Everyday, 24 hours
LMD Baggage Wrapping:
Everyday, 6 am – 11 pm