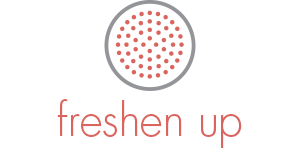 Missed a flight and feel it's not worth it to rent a room for 24 hours? Have a long layover or want to kill some time? Freshen Up is a hidden gem at SFO, come on down! Relax and unwind from the stresses of your travels. Wash away your frustrations for $25, our personable staff will make you feel right at home.
Open Everyday, 24 hours!

Phone: (650) 877-0798
Services Available
Rates
Deluxe Shower (30 minutes)
Deluxe Shower includes: Shampoo, soap, lotion,
shower shoes, towel and hair dryer
$25.00
Employee and Military Shower
$12.00
Nap Room Suite


Nap room includes: bed, free Wi-Fi, computer desk, full-size mirror, flight board (on request).

*Special discount rate for employees and military personnel on nap rooms.

First hour (minimum) – $40.00

15-minute increments (first two hours) – $10.00

Two Hours – $80.00

15-minute increments (after two hours) – $8.00

Shower with Suite rental purchase – $20.00

Use of hair dryer, iron and
ironing board, or clothes steamer
$3.00
Washer and dryer
Iron and ironing board
Flat and curl hair iron
Bath essentials in convenient travel sizes
Toothbrushes
Toothpaste
Deodorant
Razor
Shaving Cream
Feminine Products
Disposable Diapers
Sanitizer
Undergarments
and more.